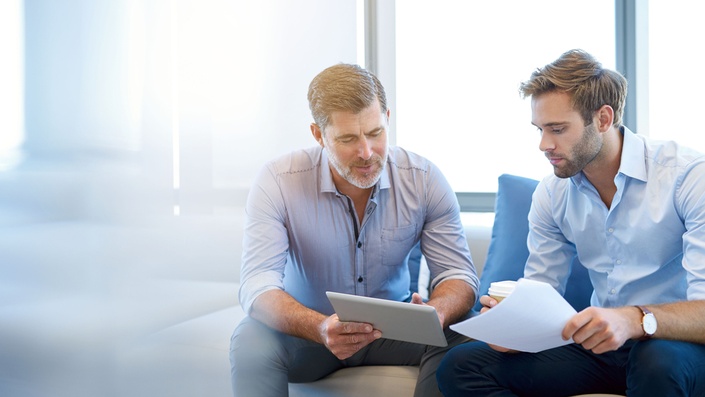 CV makeover
Let us makeover your CV so it meets the WYW criteria of a world-class CV
What is this course about?
Know that your CV needs updating but looking for assistance to help it stand out? Or just lacking the time to update it on your own?

Why should you do it?
Updating and building a high-quality CV is key to standing out to recruiters and getting your first interviews. However, it is time consuming to put together properly. Our mentors are trained to develop CVs using our proven methodology. They will talk through your goals and background with you, provide you with a first draft of your CV based on your discussion and work with you on a 1:1 basis to perfect your CV. At the end of your exchange, you can expect to have a top-level CV ready to send out.
This is one of our most popular services - WYW participants appreciate that we basically do the work for them.
What will you get?
A 30-minute 1:1 call with one of our WYW mentors to understand your background and career goals and the implications for your CV
Complete development structure and content of your CV by your mentor
Up to 3 iteration via email exchanges/brief calls with your mentor to perfect the content to best meet your needs and provide you with a high-quality final CV you can start using immediately
How does it work?

As soon as you sign up, we will contact you and ask you to send us your current CV in word (.doc) format and ideally the description of the job you want to apply for.
Then, a WYW mentor contacts you to schedule a 30-minute introductory session via skype
Your WYW mentor drafts your new CV based on your inputs and conversation in our proven WYW structure and sends it to you via email
You have up to an additional 3 email iterations/brief skype calls to finalize the content and structure with the assistance of your WYW mentor (usually we finalize after 2 iterations maximum)
At the end, you will have a high-quality CV in word (.doc) format ready to be used!
Frequently Asked Questions
What makes Work You Want so unique for me?
Unlike other programs we make sure your vision is your starting point, not the end. You get help all the way: Our unique program has been tested by over 200+ alumni, who like you were seeking to discover the path to their dream job. In addition, we've condensed insights from top-selling authors and bloggers all in one place – so with WYW you access a program with a proven track-record of achieving success as a result of its clear structure, unparalleled resources and inspirational elements, and you also gain insights to the best independent materials on the market all in one place! Get independent advice: You will get unfiltered, independent advice from our mentors. We ensure our mentors aren't "only" coaching professionals. Rather each of our mentors is a professional in their own right, able to understand your situation because they live the same challenges – like a coach on steroids. Money back guarantee: We are so confident you will succeed with WYW that we provide you with a full money-back guarantee should the program not meet your expectations. Now that is unique!
Are there other options that help me to get work I want?
Absolutely. You could do a top-tier MBA and use this as your platform to change your career. That will easily cost you at least €100.000 and a minimum 12 months – not including the preparation. You could hire a top-tier coach. Coaches can be a helpful guide in self-exploration, which is why we include mentoring in parallel to the tutorials. The advantage to our mentor/tutorial model verses a classical coach is threefold. First, our mentors are trained in our unique methodology. The tutorials guide you through the key steps of discovering, finding and getting the work you want, providing you with a concrete structure. This structure is then supplemented by private sessions with your mentor to reinforce and personalize the methodology. Second, we exclusively work with mentors who are active professionals in their own right to ensure they are able to guide you from real world experience, whereas coaches tend to be fully dedicated to coaching with less capacity to bring in real-world insights. Third, price. Our program is significantly more reasonable than traditional coaching. You could approach a colleague to mentor you or ask your HR department. Before doing so, however, it is important to consider whether this could negatively impact your career. Working with current colleagues to help your "move on" to your next challenge carries inherent risks. Often it is difficult to receive independent advice under such circumstances. You could hire a headhunter because they have "jobs on offer" at any time. This can be a fast option, but the goal of a headhunter is to fill the positions they have, not focus on understanding your individual needs and searching for opportunities that match. Once you know clearly what you want, reaching out to headhunters to identify potential opportunities is appropriate, but it's not the way to identify your dream job. You could try to do it on your own – investing significant time on how to do that and finding the right materials to guide you along the way. That's what we did when we started to build this course and we can assure you it takes a LOT of time and effort. WYW is all about helping you get work you really want and our participants are focused on achieving a true understanding of what will make them happy and taking the necessary steps to get there. However, if you believe one of these other options works better for you, then we encourage you to do that.
Who are WYW mentors?
Our mentors aren't "only" coaching professionals. Rather each of our mentors is a professional in their own right, able to understand your situation because they live the same challenges – we consider them like a coach on steroids. You are guaranteed to get unfiltered, independent advice and a tailored approach.
What if I am unhappy with the course?
We would never want you to be unhappy! If you are dissatisfied with your purchase, contact us within the first 30 days and we will give you a full refund.
Who is teachable.com?
Teachable.com is a platform provider for online tutorials. We run all our online tutorials through this platform to provide you with easy access to the materials and secured payment systems.