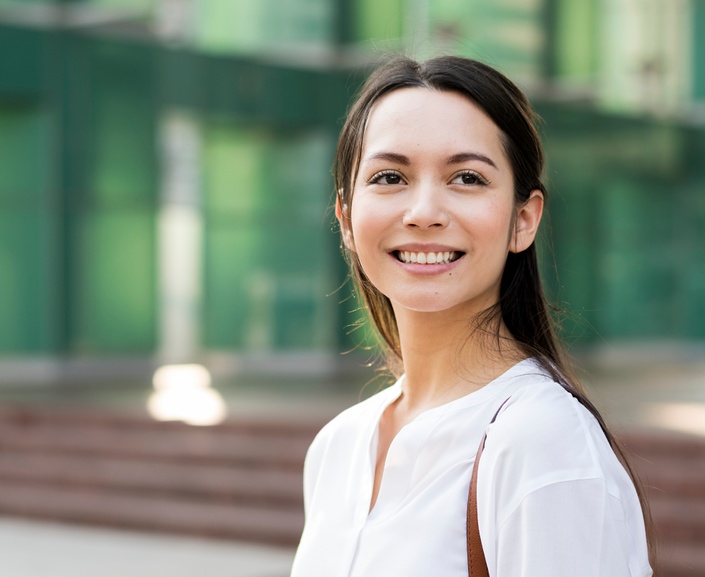 Self Discovery Career kit plus
Discover and find work you love with our 4 step online tutorial and 1:1 mentoring the whole way
What is this course about?
Unhappy with your current professional situation and looking for change but not sure where or how to begin?
Unclear what your strengths and passions are or how to best use them? Unsure what direction you want to take your career and why? Or alternatively, have an idea of what you would like to do, but don't know how to get there?
Beyond general tutorial-led guidance, would you like the individualized support of a WYW mentor? To unlock your potential, accelerate your progress, discuss strategies, be challenged, and/or just in general get support along the way?
Why you should do it?
Thinking about making changes to your professional life can often be daunting. Our Self Discovery Tutorial is designed to break down the process and help you to:
Getting clarity around what you love doing and are good at
Discover your strengths and work preferences using our step-by-step methodology
Getting to a career vision and knowing what motivates you to get there
Developing a career strategy of getting from where you are today to where you are in the future
Find concrete opportunities by matching your profile with the realities of the market
You can work on all of those topics wherever you are – it is an online course accessible on your smartphone or desktop. In addition, you will have 4.5 hrs of mentoring sessions with one of our WYW mentors along the process so that you can advance in the fastest, most focused, and simplest way towards getting work you want.

What will you get?

You will get an online tutorial and 4.5hrs of mentoring sessions. Concretely, the online tutorial will give you:
1.5+ hours of video and audio material - these are broken down in 4 and cover the first four chapter of our overall 6 session tutorial
Career tests and exercises to help you define your unique profile
Case studies from other WYW participants
Lots of additional content to motivate, inspire and energize you along the way
Wherever, whenever: Downloadable – with lifetime access (we continuously update the material)
All with no risk – 100% refundable if you are not happy
In addition you will get 4.5 hours of 1:1 coaching with one of our WYW mentors. This could have the following structure (but of course, you will define that with your mentor at the beginning of the course):

30min: Understand your background, current job situation
2*60min: Work through the discovery phase – identifying what you are good at and enjoy so you know exactly what types of roles and environments you will excel in
2*60min: Build your vision for your career over the mid- to long-term – where is your ideal future career
How does it work?
As soon as you sign up, you will get access to the first online tutorial (video and audio course), as well as to our download area so that you get all the worksheets, templates, and exercises to enable you to apply the course learnings to your unique situation and additional content to energize, motivate and challenge you
Access your tutorial from any device, anywhere and anytime you want!
In parallel, your mentor will contact you via email to schedule the 30min intro session via skype
The course is designed to take 8 weeks. Every two weeks you receive a new tutorial – giving you the time to reflect and complete the exercises that help you progress and make the most of this course. Your 1:1 mentoring sessions are available at your convenience.
What are you waiting for?
Your Instructor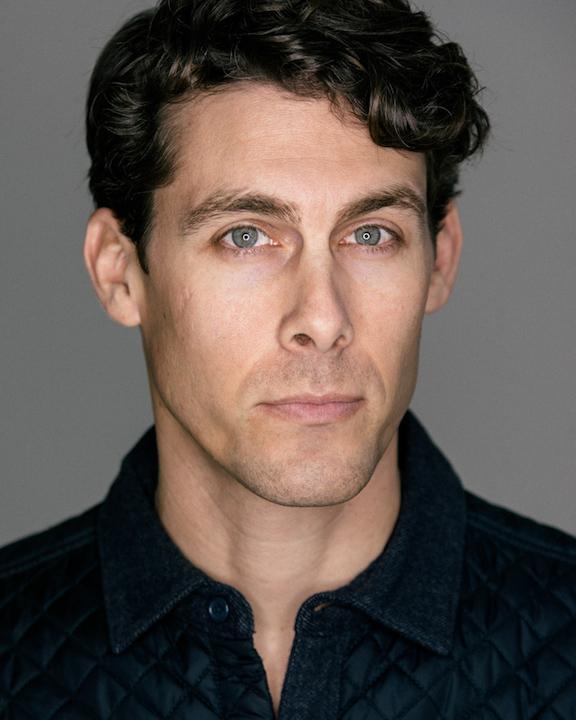 John Wilkins III is a born, bred, corn-fed North Carolina Tarheel hailing from the small town of Mt. Olive. After serving in the US Marine Corps, receiving a degree in Business Administration from UNC Charlotte and a successful career in business development, John happily stumbled upon tutoring. He loves delivering Work You Want's English online tutorial. Off set, John globe-trots and insatiably consumes podcasts.
Course Curriculum
Intro to the online tutorial
Available in days
days after you enroll
Tutorial 1: What you love doing and are good at today
Available in days
days after you enroll
Tutorial 2: What you dream of doing and why
Available in days
days after you enroll
Frequently Asked Questions
What makes Work You Want so unique for me?
Unlike other programs we make sure your vision is your starting point, not the end. You get help all the way: Our unique program has been tested by over 200+ alumni, who like you were seeking to discover the path to their dream job. In addition, we've condensed insights from top-selling authors and bloggers all in one place – so with WYW you access a program with a proven track-record of achieving success as a result of its clear structure, unparalleled resources and inspirational elements, and you also gain insights to the best independent materials on the market all in one place! Get independent advice: You will get unfiltered, independent advice from our mentors. We ensure our mentors aren't "only" coaching professionals. Rather each of our mentors is a professional in their own right, able to understand your situation because they live the same challenges – like a coach on steroids. Get a lifetime of resources: You gain lifetime access to our programs. Your career will continue to evolve and our goal is to guide and inspire you all along the way. So discover, find and get the work you want today – and know you can do the same throughout your career with WYW's evolving and unique program. Money back guarantee: We are so confident you will succeed with WYW that we provide you with a full money-back guarantee should the program not meet your expectations. Now that is unique!
How do the online tutorials work?
The Work You Want tutorial is designed as a weekly online video course. Every two weeks we email you a new tutorial which includes a video accompanied by: (1) templates, exercises and worksheets you can use to directly apply what you have learned in the tutorial; and (2) a list of references and additional external materials to provide you with additional inspiration. Keep in mind that while the full tutorial is intended to be completed in 8 weeks, you are working with a mentor who will be working with you throughout and can adjust the pace of the tutorials to best match your needs.
Are the online tutorials live?
No, this is an online course - no traveling is necessary. Even better, the tutorials can be accessed from any devise from the comfort of your home or office, or during your commute on your phone or tablet. The course comes with lifetime access, so you will always be able to access the material wherever and whenever you want.
Do I get the entire course at once?
No, you receive a new tutorial every two weeks over the course of 12 weeks. This structure is intentional. Our goal is to get you results and based on the experience of our clients, we know that results are much better when you spend time to reflect and thoroughly complete the exercises provided. However, you are working with a mentor who can adjust the pace of the tutorials to best match your needs.
How much time does it take me per week to do this course?
Good question, we don't know. Based on the experience of past students, we believe four hours per week is a reasonable average. However, this amount varies significantly depending on how much time you have already dedicated to exploring your career targets and personal aspirations. The presence of your mentor will help you focus and advance at a faster pace.
Does Work You Want cover job contracts, remuneration options, and taxes?
No. The focus of WYW is to help you understand what you want to do and then guide you to finding and getting your dream position. If you haven't already completed this process, we believe starting from a basis of contractual topics misses the key questions that get you to the bright future you seek. Additionally, contract, remuneration and tax related questions are typically dependent on your specific context, e.g., country or region in which you are located.
Are there other options that help me to get work I want?
Absolutely. You could do a top-tier MBA and use this as your platform to change your career. That will easily cost you at least €100.000 and a minimum 12 months – not including the preparation. You could hire a top-tier coach. Coaches can be a helpful guide in self-exploration, which is why we include mentoring in parallel to the tutorials. The advantage to our mentor/tutorial model verses a classical coach is threefold. First, our mentors are trained in our unique methodology. The tutorials guide you through the key steps of discovering, finding and getting the work you want, providing you with a concrete structure. This structure is then supplemented by private sessions with your mentor to reinforce and personalize the methodology. Second, we exclusively work with mentors who are active professionals in their own right to ensure they are able to guide you from real world experience, whereas coaches tend to be fully dedicated to coaching with less capacity to bring in real-world insights. Third, price. Our program is significantly more reasonable than traditional coaching. You could approach a colleague to mentor you or ask your HR department. Before doing so, however, it is important to consider whether this could negatively impact your career. Working with current colleagues to help your "move on" to your next challenge carries inherent risks. Often it is difficult to receive independent advice under such circumstances. You could hire a headhunter because they have "jobs on offer" at any time. This can be a fast option, but the goal of a headhunter is to fill the positions they have, not focus on understanding your individual needs and searching for opportunities that match. Once you know clearly what you want, reaching out to headhunters to identify potential opportunities is appropriate, but it's not the way to identify your dream job. You could try to do it on your own – investing significant time on how to do that and finding the right materials to guide you along the way. That's what we did when we started to build this course and we can assure you it takes a LOT of time and effort. WYW is all about helping you get work you really want and our participants are focused on achieving a true understanding of what will make them happy and taking the necessary steps to get there. However, if you believe one of these other options works better for you, then we encourage you to do that.
Who is teachable.com?
Teachable.com is a platform provider for online tutorials. We run all our online tutorials through this platform to provide you with easy access to the materials and secured payment systems.
Who are WYW mentors?
Our mentors aren't "only" coaching professionals. Rather each of our mentors is a professional in their own right, able to understand your situation because they live the same challenges – we consider them like a coach on steroids. You are guaranteed to get unfiltered, independent advice and a tailored approach.
How long do I have access to the online tutorial?
How does lifetime access sound? After enrolling, you have unlimited access to this course for as long as you like - across any and all devices you own.
What if I am unhappy with the course?
We would never want you to be unhappy! If you are dissatisfied with your purchase, contact us within the first 30 days and we will give you a full refund.